This past decade may have been the one that most changed music, both as an industry and in general (will we even have albums anymore, at the close of our new decade?). Apple introduced its iPod in 2001 and then its iPhone in 2007, both of which helped the Cupertino-based company located at One Infinite Loop become the largest music retailer in the industry. Before we go on, let that sink in a moment: iTunes Store is a larger retailer of music than Wal-Mart or Amazon. Part of it is convenience—the iPod dominates the digital music player category, while the iPhone continues to grow as a cell phone—but there's more to it than simply that people just want something to plug in and forget. It's changed browsing, publishing, and exclusivity, not to mention access; more musicians have more access to put up their music. It no longer takes the likes of Sony and BMG to reach an audience; now, anyone with a microphone and a guitar can record their music in their basement and charge a buck a track to anyone who wants them.
Which is not to say that anyone with a microphone and a guitar should (although at times it's sounds like many have and still are); as with movies and books, few people ever want to believe they're just not that good at what they want to do. Most publishers, be they of music, movies, or books, want the general public to believe they act something like gatekeepers, which may be one of the biggest PR con jobs in the history of people making stuff up for other people to enjoy.
But the past ten years have been really good to music. Spectacular, even, with introductions to fantastic new bands and new releases from ones we hadn't heard from in a lot of years. So good a top-ten list is tough, and again, filled with lots of CDs that very nearly make it but either way certainly deserve a mention as elevens. In no particular order:
–Tinted Windows (self-titled)–
In a decade of supergroups (Them Crooked Vultures, The Raconteurs, Monsters of Folk, etc.), Tinted Windows was among the best. Hanson was probably too pre-pubescent and subject of too much fangirl adoration for people to realize how insanely good they always were, musically, and it seems Taylor Hanson had much to do with that. Here, Taylor joins a guitarist from the Smashing Pumpkins and the drummer from Cheap Trick to record an album that's basically pure, unadulterated, perfect pop music. When Tom Hanks demanded "Something happy, something poppy" from the Wonders in That Thing You Do, a CD like this would have satisfied his requirements.
–Norah Jones: Come Away With Me–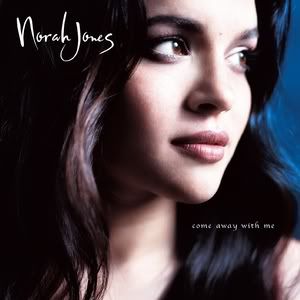 An easy choice, really. It won a go-jillion Grammys and sold a bajillion copies, but more than either, it's a really good, quite CD that showcases Jones' soft, subtle voice terrifically. Great rainy day Sunday sort of music.
–Snow Patrol: Final Straw–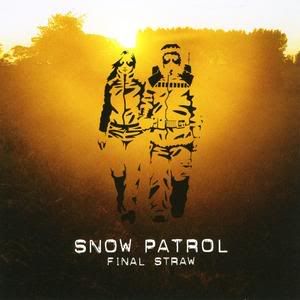 Snow Patrol's breakthrough CD in the US; they'd had some play in the UK and even knew Coldplay pretty well, with Chris Martin just handing them a song, but this is the CD where they came into their own. Eyes Wide Open and A Hundred Million Suns are terrific and build on the foundation Final Straw began.
–Audioslave—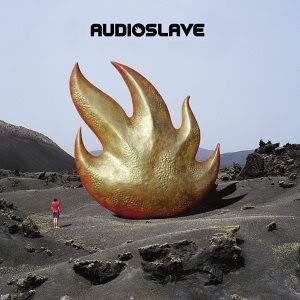 The other great supergroup effort of the decade. I was in high school and college in the late nineties; "Smells Like Teen Spirit" was the first song I ever headbanged to, when I was in sixth or seventh grade or so (I remember doing so at the church-basement dances my Catholic school held). Lots of my friends were into Soundgarden and Rage Against the Machine.
I wasn't. I disliked both pretty intensely. I was into Milla, Bon Jovi, and the Refreshments, and the only thing I ever liked about Soundgarden was the bikini babe in its "Black Hole Sun" video (I though the song kinda sucked). I half-liked Rage Against the Machine's music, itself, but then they'd start singing and it would be all frickin' political and I was always like, dude, I don't care about your political message. Just play me a good fucking song, how about? Their politics, though, always seemed to come first.
So Audioslave was like Soundgarden dropped the whiny angst and Rage Against the Machine dropped the quasi-political bullshit and had a baby together, and that baby came out with an intense guitar and the kind of high-pitched growl that sounded like cigarettes and bourbon, and holy Hell did that baby rock. I was sad to see them break up, because they had great chemistry and I think each side—that is, Cornell and ex-Rage—reined in each other's tendencies to suck.
–The Magnetic Fields: i–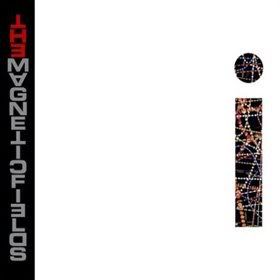 I saw the Magnetic Fields in concert once, because Neil Gaiman opened for them at the Bottom Line back in June 2001. My roommate had a couple of CDs and I picked up Charm of the Highway Strip, and I liked them, but I went mainly because Neil was reading. I continued to listen to their music, on and off, but it never really stuck until 'i', which lots of critics call a "concept album" I guess because all the songs begin with an 'i'? I'm not sure. What I know is that "I Don't Really Love You Anymore" and "I Don't Believe You" are fantastic, and "In an Operetta" is wonderful, but really, the whole CD is terrific. Distortion continued the trend, but here, they were awesome.
–Lorraine A'Malena: Mirror Mirror—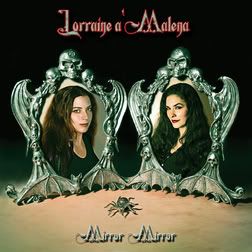 Speaking of Neil Gaiman, Lorraine is the Fabulous, his assistant, and Malena played his assistant when he did a hosting gig for a horrorthon a couple years back, and this is the CD Lorraine and Malena made together. Lorraine and Malena are two very talented, very beautiful women with dark hair and wicked smiles, given to corsets, violins, and deliriously fantastic music like "Dark Sonnet" and "It's Just Me and Eve," both of which were written by Neil. It's alternately clever, fun, dark, sinister, and charming, but it's always very good.
–Dave Matthews Band: Everyday–
I didn't like Dave Matthews Band until this CD came out. I'd wanted to; I loved "Ants Marching" when I heard it, and "Crash" has later become one of my favorite CDs (and is, song for song, music for music, better than this one), but this CD is one of Matthews' tightest, and one in which concise songwriting is front and center. Dave had always been known for its jams, its loose playing, its relaxed atmosphere, but here, after throwing out most of a session produced with its longtime collaborative producer Steve Lillywhite, Matthews and the guys hired pop-rock-uber-producer Glen Ballard, probably best known as the guy behind the woman behind "Jagged Little Pill."
It's a marked departure, but it's good, and this, along with finally attending a show, is what finally made me love DMB like I'd always wanted. It takes off with "When the World Ends," a song that inspired my short story "How the World Will End," but its songs are uniformly terrific: "The Space Between" is awesome, and "Why do I beg like a child for your candy?" (from "Angel") is one of those poetically perfect pop music bon mots. And then it ends on the high note of "Everyday."
–Rodrigo y Gabriela—
There isn't much to say about this CD than that it's guitar work like crazy, but that guitar work's more than enough to earn it a spot. Because seriously, electric guitarists and their solos get so much credit we sometimes forget just how damned well an acoustic guitar can be played. The answer is: like this.
–Rob Dougan, Furious Angels–
Dougan is the guy behind "Clubbed to Death," basically the signature piece of music from The Matrix, which has been used again in several other media over the years. It's a great, dark, moody song full of atmosphere and longing and action, and it's the centerpiece of a CD that varies widely, with the only thing consistent being quality. The title track, used instrumentally in the second Matrix movie, is just terrific, with startling lyrics and pain you can feel, but there are Tom Waits-ian drinking songs (wtf?), epic songs that sound like a cinema score, and lots of other good stuff here. The bonus edition includes a second all-instrumental CD; still phenomenal. Great value, great stuff.
–Michael Buble–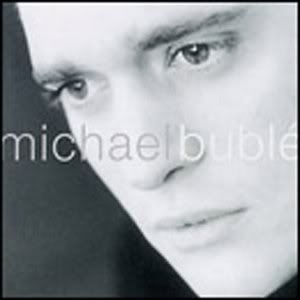 The first time I saw Michael Buble's debut CD, I thought he was Justin Timberlake. I didn't end up buying anything by him until his live CD a bit later, but this debut is fantastic: alternately swinging, rocking, and crooning, but always a lot of fun. It's of standards, of course, including "Fever," but it's also got some Van Morrison and some Queen, and it reminds me of Sinatra and fedoras, which anyone who looks at my pictures can probably safely assume I enjoy a great deal.