Earlier today, I got an e-mail from Cheryl Anne Gardner of POD People. I queried their site a while ago in the hope that they might review Entrekin. I figured they were just so backed up with books and reviews that they hadn't had the chance to respond, which I understood; authors, self-published or otherwise, always hope for reviews of their books and so always query reviewers to do so, and I'd wager a book reviewers pile of books to read is similar in size, scope, range, and even quality, to editors' and agents' slushpiles. But the good news is that Gardner wrote me to let me know that she was going to review it probably shortly.
Which I'm just thrilled by.
So look for that soon.
I bring it up, though, because part of the reason Cheryl wrote was what occurred on the occassion of my first ever review. It was at the PODler (you can find a link in the archives here. Sorry, but I'd rather not link there myself; it only just fell from number 1 Google result, and I'd rather not put it back up there), and it was the sort of excellent for which a word like "glowing" is an understatement ("This is the writing of bestsellers." So rad), and it was a thrillingly and overwhelmingly positive experience until a handful of anonymous commenters showed up to attack me.
Not my writing. Not my book. Me.
The most prevalent was the one I mentioned yesterday: "I won't argue that Entrekin is a great writer," which then went on to comment that I was "full of" myself.
I mentioned it yesterday and that I was happy it no longer came up as the first Google hit because can you just imagine an agent being intrigued by my query enough to hit Google only to find that as the first hit? I'd wager their first thought would be that I'm some prima donna author who thinks I'm the heir apparent to Stephen King and Jo Rowling and will become resentful when others don't bow before my literary genius.
To which I say, in my best Wayne impression, shyaah!, not to mention: not!
Because seriously. I mean, what do you say to that? "Quite frankly, I resent the implication that I am full of myself. In fact, I am half-empty of myself, because I am a pessimist, and to fill the rest I seek meaningless sex, excessive alcohol, and the adoration of a whole bunch of people whom I will probably never meet except via the Internet (unless they come to an author signing)."
It's kind of like being called defensive; if you defend yourself . . .
It's probably silly to worry about, but I'll admit it: I'm now past thirty and still worry about what other people think of me. I keep hoping that I'll outgrow it someday, but someday continues to elude me so far.
But here's the thing about one being full of one's self:
I once heard that the difference between Eastern philosophy and Western religion is that the Western mode seeks external validation: from God, from the church, salvation through Christ, etc., whereas Eastern philosophy looks, instead, inward–toward the self. Toward the soul.
And that appeals to me. Which leads me to wonder if, according to Eastern philosophies, being full of one's self isn't a good thing? Or, at least, a goal to pursue?
I don't know either way, but I'll be personal for a moment, in a way I'm not usually, to tell you a story.
I went to a Jesuit college where I studied, among other subjects, theology (that my professor was a Jesuit priest trained as a Zen roshi might be why Eastern philosophy appeals so much to me). During that time, I became comfortable in my role on campus, in my role as a student, and then again in my role in commercial production. I won't say I thought I had things pretty well figured out, and I read now the words I wrote then and I inwardly cringe, but, in a way, I felt somewhat full, I think. I was, largely, satisfied with my life.
And then September 11th. Which, I think, both emptied me out and made the vessel with which I was working larger (which, in turn, made it more difficult to fill). Suddenly, what had made sense before no longer did, and four years passed before I could really claim happiness again. Four years passed before I can really claim I felt full again. Satisfied.
And I remember the moment it changed again, when I realized I wanted to go to graduate school. It didn't empty again, just made my vessel grow again, and so I drove across the country to Los Angeles, and I studied writing, and I began, again, to fill it. My vessel hadn't grown so much as to require much fill, and then I published my book, and that helped it grow yet again.
And so I feel like the past few years have been a constant challenge of a growing vessel which I seek again and again to fill with my self. Each time my vessel grows, I seek new experiences, or new ways of seeing old ones, so that I can grow and fill it again.
It's a challenge I have to admit I enjoy.
Full of myself? Sometimes, maybe. Perhaps. But when I'm really lucky there's a little more room in the vessel yet to be filled, and the challenge of looking inward to do so is simultaneously one of the most difficult and most rewarding.
"I awake from a long, deep sleep
In a leaky little boat on a wide blue sea
I spy no islane, rock or shore
And the sea, she's a-comin' to me through a hole in the floor
And the tide come in and the tide go out
And the waves they came toss my little boat about
And the sky turn black and the sky turn blue
I got no pail, no sail, no anchor, too
Just a leaky little boat
And as I wake I look around
I have no notion where I'm bound
So many different colored boats I see
Are all leaky, lonely, and driftin'
Just like me
And the tide come in and the tide go out…
I spy no island rock or shore
And the sea keeps a-comin' to me through a hole in the floor
Of my leaky little boat
Alone, adrift together are we
Slowly sinkin' in a deep blue sea
But we smile and we wave
And we say, "I'm afraid…and I love you…and here we go…"
–Roger Clyne and the Peacemakers, "Leaky Little Boat"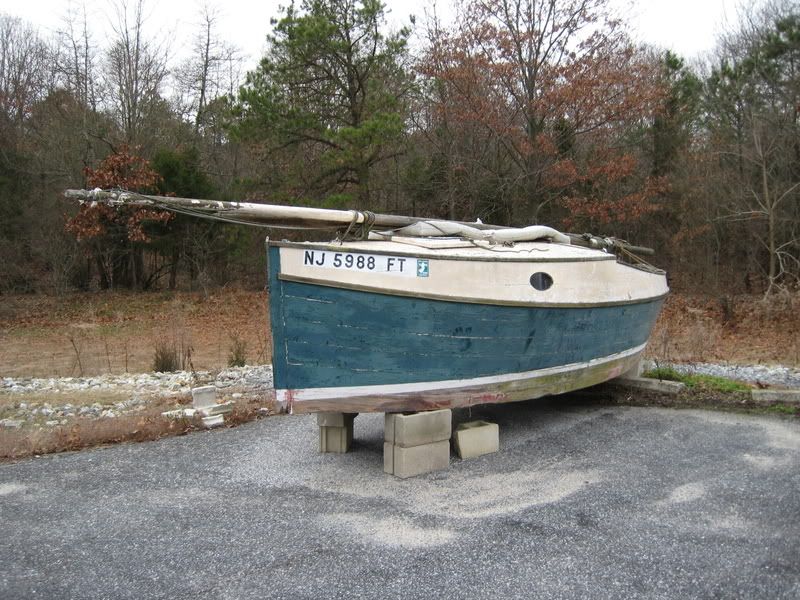 (update: edited to paraphrase the anonymous quote in question, for Google-rific reasons)