And here I thought yesterday's search was the funny one. I hadn't seen anything yet, apparently: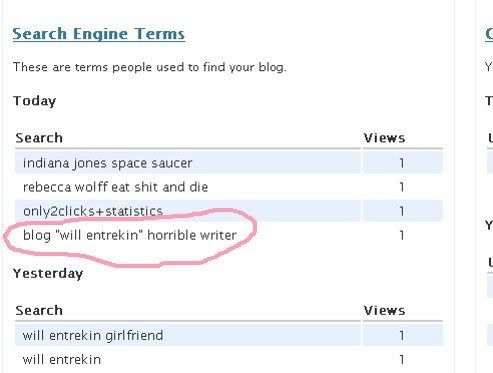 My only comment is I hope whoever it was found whatever he or she was looking for.
Also, I've decided a further use for et cetera: I'm going to keep a running booklog there, with reviews. Put the first one up today: Joe Hill's Heart-Shaped Box, which I thought was pretty damned brilliant (I ended up rating it a "Crazy Train." You'll have to read the review to find out what that means. But it makes sense if you do).
Anyway, probably quiet this weekend; lots of horrible writing to do.