It's really settling in, with full force, that I've finished USC's MPW program for all intents and purposes. Today, in my email, I got a note about some loan exit interview I'm supposed to do before I graduate.
And then I came home to find a box from Lulu on my stoop:
Which I then opened: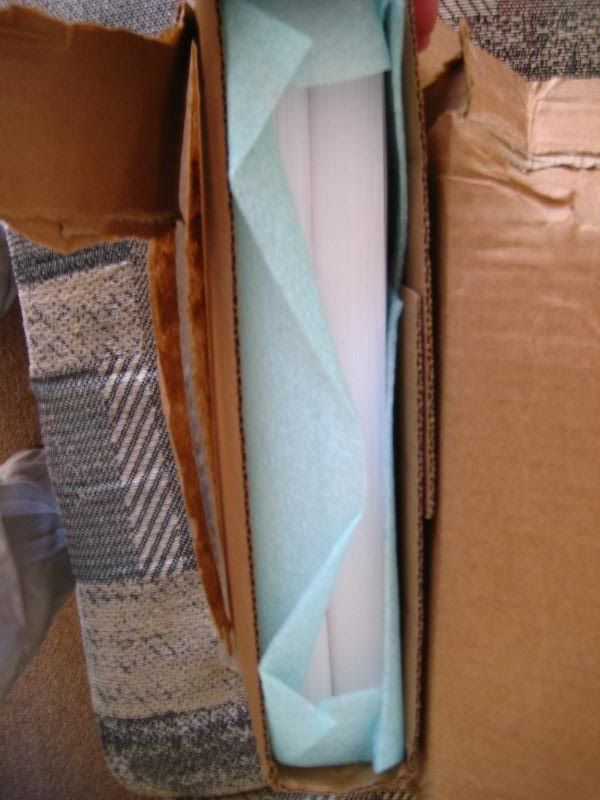 To find a stack of two books, sheathed protectively in foam:
Which I then turned over: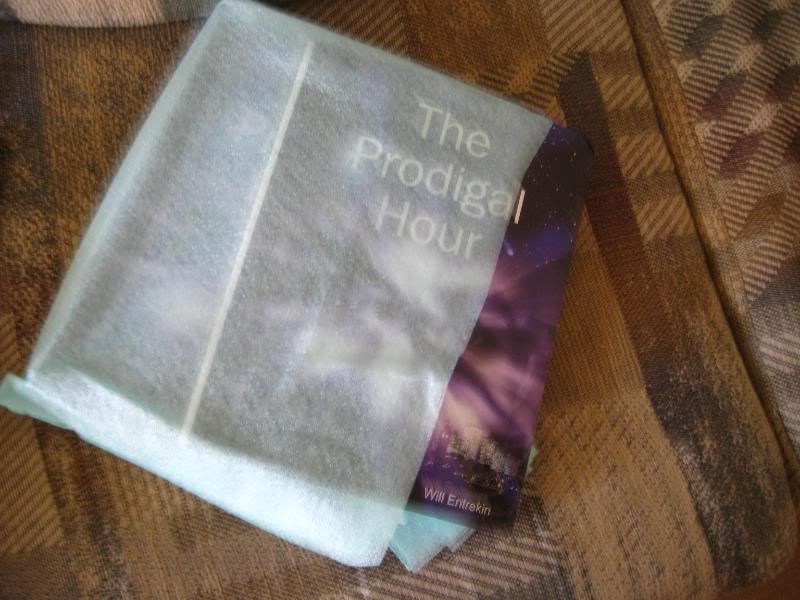 To find my uber-pretty, perfect-bound thesis, The Prodigal Hour:
With its title page:
And then a page I'll give you a 'before' of: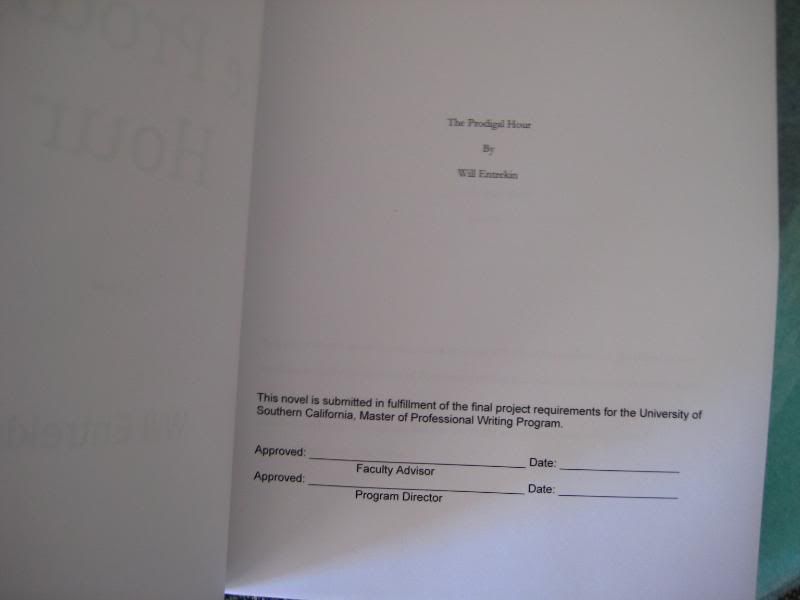 Because I'm meeting with my advisor tomorrow so he can sign it.
A note on the cover: I actually made one myself, with Photoshop, but then got up to the Lulu page and decided to just go with one of theirs, for a simple reason: this copy, in particular, is going to do nothing more than collect dust on a couple of shelves (one with me, the other with my program). It's really kind of cheesy, but then, I was like, well, who's really going to see it, and it does sorta match the story (with cool light effects around a pair of eyes, and a cityscape, and then cosmic implication, all of which are included in what the novel is about).
Yes, just two copies: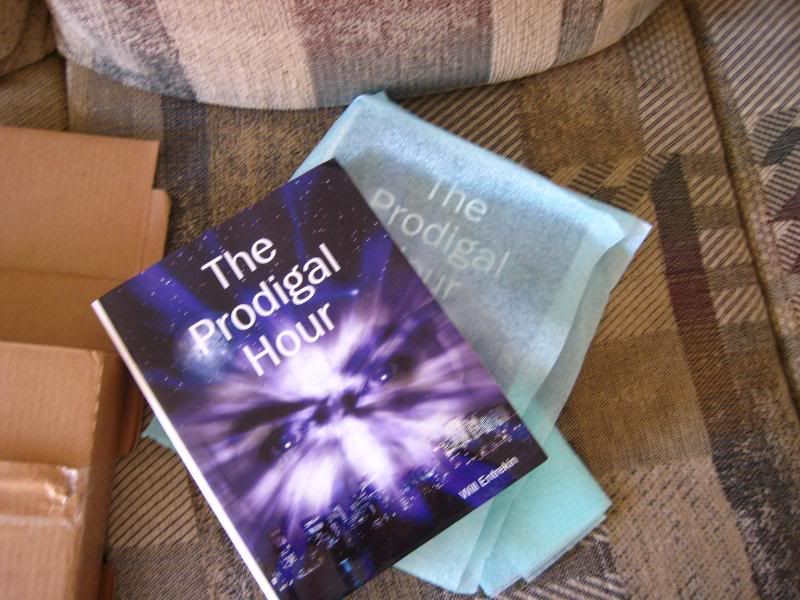 And here will be the only place you'll ever be able to see them.
Lucky you.
Fuckall, I'm done with grad school.
I was going to write about why I'm moving on to Denver, but that'll wait for another time. I'm going to take an evening to process this.